If you live in Canada and you tend to travel frequently, then you should check out the CIBC credit card. It is the top travel credit card in Canada and comes with zero annual fees as well as a very low income requirement for its clients.
Other than travel benefits, this card gives you cashback for every purchase made on groceries and gas. Additionally, if you use the card for any other purchases, you will earn more points that you can redeem for great flights and other benefits.
In this review, we feature this card and tell you everything you need to know about it. We will tell you why you should consider it and how to apply. It is a highly beneficial card that anyone who travels constantly should consider.
A Quick Glance at the Benefits of This Card
Bonus Points
You will earn 35,000 points when you make your first eligible purchase using the card. This is quite a generous intro offer and it is given to first-time applicants as an incentive to apply and join their network. However, this is a limited-time offer, so it may not be available if you take months to apply.
Nexus Discounts
If you wish to use NEXUS, applying with this card gives you access to lots of discounts that can amount to $50.
Priority Membership
This card gives you access to priority pass membership and additional access to more than four airport lounges each year. Check out the company website to find out how you can enjoy such benefits.
Points Systems
You will earn a point for each dollar you spend while traveling using this card. Whenever you pay for goods and services while abroad, the bank rewards you for this. You also get to earn 1.5 points for every dollar spent on gas, groceries, and medicine from registered drug stores. Finally, you will be awarded one point for every dollar spent on all other purchases you pay for using the card.
Insurance
You will receive comprehensive travel insurance when you use the card. In addition, this also covers you up to $1,000 for all purchases of mobile phones that are done using this credit card.
Criteria for Receiving the Welcome Bonus
In order to become eligible for the welcome bonus, you will need to first complete some steps in the first 60 days of getting the card. Each of the steps or tasks listed below will earn you specific points.
First, you must share your email address with CIBC, which will earn you 500 points. Then, you must add another authorized user to earn another 500 points. You can also sign up for the e-statements on your card to earn an additional 500 points.
Further, adding you card to your Samsung, Google, or Apple account will earn you another 500 points. Then, if you have a CIBC Checking Account, you will also be awarded 500 points.
Additionally, on top of these tasks you can get 2,500 points on your balance when you spend at least $500 or more on the card to make payments to your recurring bills during the first four statements.
Fees and Charges
Annual fee – The card doesn't charge you any annual fees for using it.
Additional card charges – You can add up to 3 cards for free.
Purchase interest rate – This is charged at 19.99%.
Cash rate – This is charged at 22.99%
How to Apply for the Card
To get your own CIBC credit card, head to the CIBC website and fill out an application form. You will be required to complete the form and provide information about your name, your social insurance number, your email address, and your date of birth. You must also provide them with your residential status and income information. This will help them gauge your qualification status.
Eligibility
For eligibility, you must pass the following criteria: be a Canadian citizen or have attained residential status, attained the right age as per your province of residence, and you must have a household income of at least $15,000.
Kindly log into the CIBC company website to fill out the application form and to receive more information concerning the card.
Contact information
You can contact the bank by calling 1-800-465-4653 or by sending mail to 199 Bay Street, Commerce Court Toronto, ON, CA, M5L 1A2.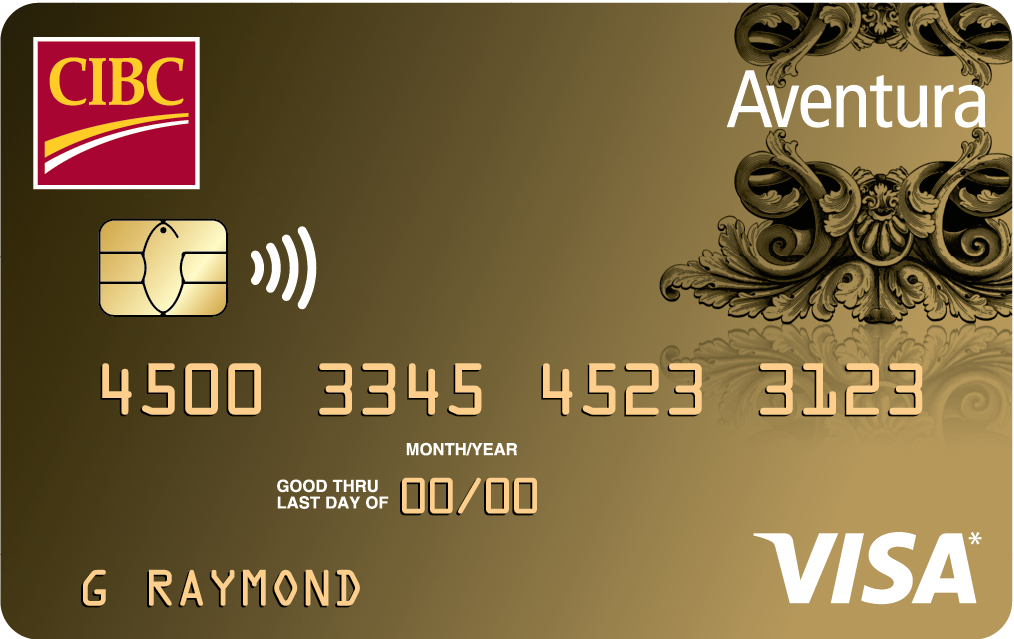 Conclusion
We are always more than happy to give you information on the best credit cards available, but the decision ultimately lies with you. Always ensure that you read the fine print carefully so you can understand what you are getting yourself into.
Note: There are risks involved when applying for and using credit. Consult the bank's terms and conditions page for more information.